DISCLAIMER
Our systems have detected that you are using a computer with an IP address located in the USA.
If you are currently not located in the USA, please click "Continue" in order to access our Website.
Local restrictions - provision of cross-border services
Swissquote Bank Ltd ("Swissquote") is a bank licensed in Switzerland under the supervision of the Swiss Financial Market Supervisory Authority (FINMA). Swissquote is not authorized as a bank or broker by any US authority (such as the CFTC or SEC) neither is it authorized to disseminate offering and solicitation materials for offshore sales of securities and investment services, to make financial promotion or conduct investment or banking activity in the USA whatsoever.

This website may however contain information about services and products that may be considered by US authorities as an invitation or inducement to engage in investment activity having an effect in the USA.

By clicking "Continue", you confirm that you have read and understood this legal information and that you access the website on your own initiative and without any solicitation from Swissquote.
Research
Market strategy
by Swissquote Analysts
Live Analysis
Alternative energy manufacturers still have good days ahead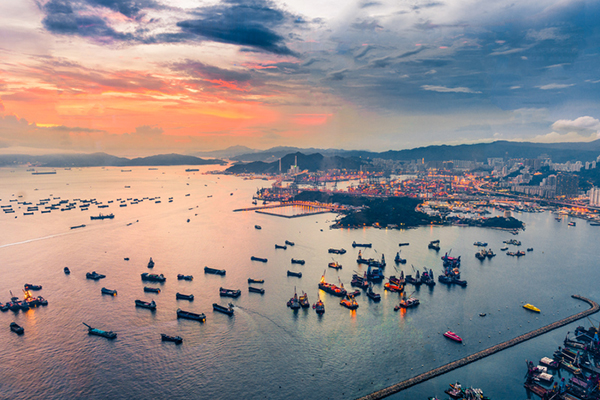 Whereas markets have suffered severe losses last year, it seems that utilities have been holding up well. Despite a poor performance in 1H 2018 amid concerns that a resumption of Federal Reserve's tightening cycle would hurt high-dividend stocks due to more attractive treasuries and rising borrowing costs, it appears that utilities have proven to be robust as geopolitics spurred a broad risk-off sentiment that allowed outperformance of the sector. Furthermore, it seems that Utilities remain well positioned to maintain positive figures in 2019 as a regain of confidence should prompt further investment.
Undoubtedly, renewable energy suppliers should see a return of demand in 2019 due to rising spending in key markets US and China while further industry consolidation is expected. Even integrated fossil energy companies, including Total, BP or Shell have made the strategic decision to accelerate shift in clean energy technologies in order to hedge exposure from disrupting demand of renewable power generation. The timing does not come at chance since the drop of production costs for battery, solar and wind power technologies are threatening conventional energy suppliers while benefitting large renewable energy suppliers such as First Solar or Siemens Gamesa, a leading supplier in wind power solutions.
In fact, First Solar conservative guidance for 2019 provided investors with constructive targets for the year, including a rise in net sales and gross margins of $ 3.25 – $ 3.45 billion (FY 2018 forecast: $2.3 – $2.5 billion) and 20% - 21% respectively. Furthermore, the deployment of First Solar's thin film photovoltaic module technology Series 6 is expected to boost company's margins. Similarly, Siemens Gamesa's diversified product and geographic focus in wind turbines and services activities should allow the company to beat its sales guidance for FY 2019 (revenue: EUR 10 – 11 billion; EBIT margin: 7% – 8.50%) amid stable services revenues and rising turbine-orders worldwide.
Accordingly, decreasing manufacturing costs of both solar and wind power technologies requires investors to look after the most solid, integrated suppliers of the industry while closely monitoring US – China trade tensions which could also disrupt raw materials and component costs looking forward. However, we remain positive on alternative energy providers, since market demand should stay vivid, independently from market developments.
| | |
| --- | --- |
| Open | |
| Close | |
| High/Low | / |
| Volume | |
| Market | |
| Ask | |
| Bid | |